JayBrony wrote:For a few days I've got the Waldorf Rocket in my studio now. Cute machine with a powerful sound. Just need to find out what I can use it best for.
From the demo's I heard it can be capable of a nice range of sound (considering size), could be great for layering over some other synths.
My modular is looking real nice now that I've got it stained and my first round of modules in. They are quite expensive to start but once you get over the initial wallet pain (thanks to a ~$350 power supply and $100 home made case) its pretty smooth sailing. Now I can buy the modules I need at a slow, wallet friendly, pace.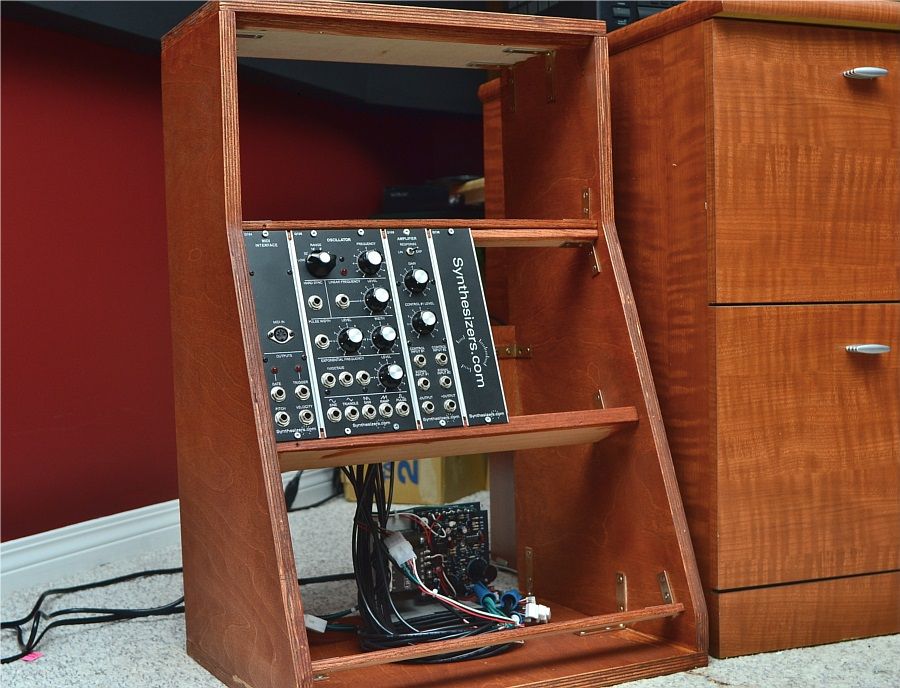 Left to right that's a midi interface, oscillator, and amplifier. The last panel is just a blank piece and the thing on the bottom is the PSU.
Next up is a filter and an envelope generator, then I will have a complete (but very limited) voice.